We have an especially curious topic of interest today: A viable up-and-comer in the LA weed market,
"Asian Bubba" strains refer to cannabis harvested in illegal, non-compliant grow operations across covert large-scale indoor facilities, mainly manufactured by Asian American suppliers.
These strains have vastly lower price-points than their dispensary counterparts and offer a quality that makes them competitive to buyers.
A retail-priced pound of club weed can grab anything from $1500-$2500+; see 2chainz's poignant 2012 reminder that, "a pound of this cost four-thousand," in his Kanye-west collab, "'Mercy." And he's right. If a high-end ounce can go for $350 per unit, then that can total to a whopping $5600 per pound. Asian Bubbas, on the other hand, typically sit around $1000 per pound or $2.23 per gram.
But what are the drawbacks? The under-the-table nature of these whole operations leads to a lesser credibility towards the quality of the product. We really don't know who is growing this, and there is nobody to hold the grower accountable to safer production standards. We don't know what fertilizers, pesticides, water-filtration systems, and soil quality are being implemented in the grow, and we have no guarantee as to the verifiable class of the product as a whole.
So, I smoked some!
My Asian Bubba case-study revolves around a strain identified by the grower as Platinum Og, a strain with which I had been previously familiar. Off the top, this strain makes sense for an "Asian Bubba", as Platinum Og is a historically successful indoor grow that is easy to raise to maturity compared to other strains with similar name-brand recognition. I bought Platinum Og from a dispensary as a comparison. Bought at Sun Valley Caregivers, this would act as our control strain.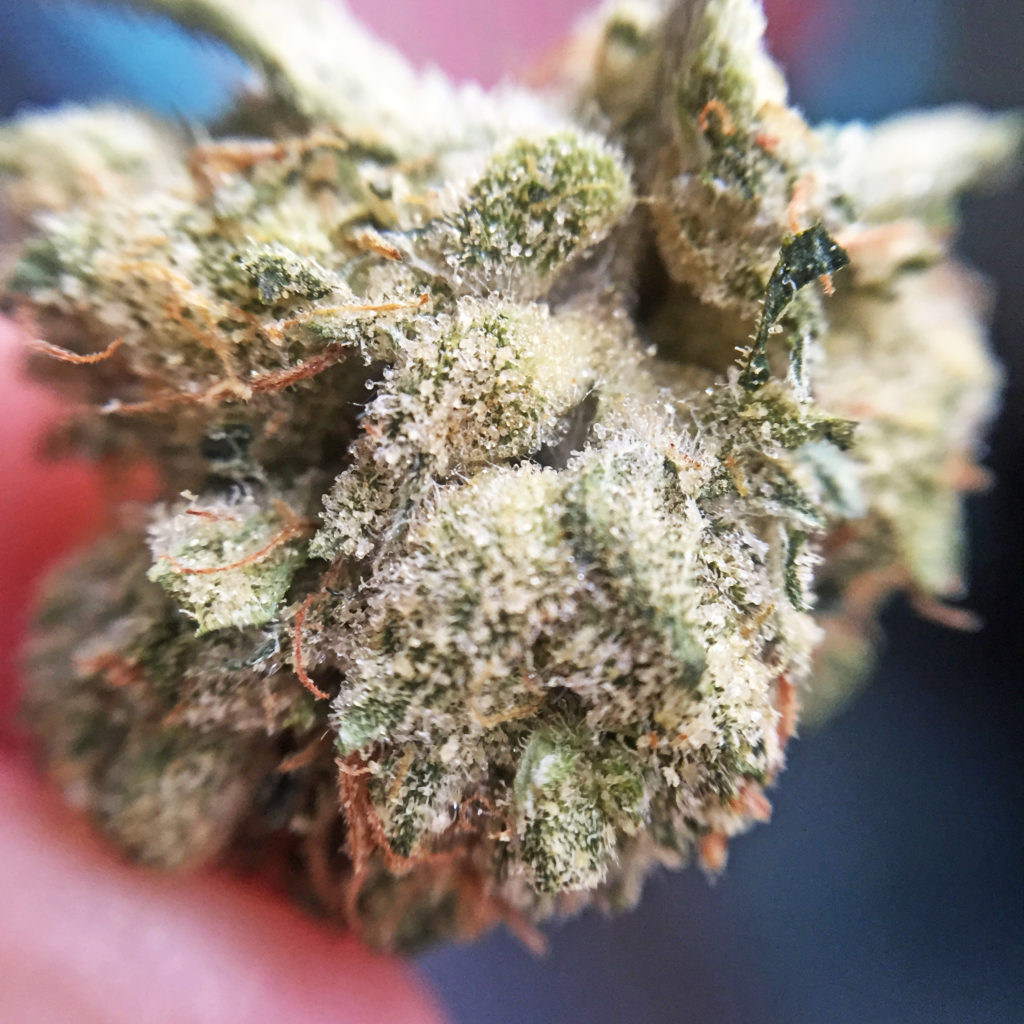 This Asian Bubba's physical evaluation lines up heavily with research on Platinum OG; medium to deep forest-green buds with a dry, robust body, firmly brushed in a thin shade of nickel over the top, accounting for the "Platinum" in its name. Ruddy-orange hairs are visible in clusters but are not at the forefront of the experience, deferring more to the green leaf and its silvery trichomes.
The trimming on these Bubba flowers is left deliberately leafier than most dispensary strains, probably because these operations have no interest in fully separating the trim to fold into other marketable products, such as extracts and edibles
The buds are well dried and without any visible pieces of foreign material or animal hair. Not bad.
This strain's smell and taste lines up similarly well with the research on what it should be – a very strong pine element folding into a sweeter tail towards the end. The taste of the smoke leans much more heavily into that sweetness, although the pine-needle is never fully lost in the background. I did not detect any hostile red flags, nothing metallic or moldy, although
this can truly only be determined through serious microscopic evaluation by licensed professionals.
This fact is of paramount importance for long-time users who want to minimize adverse conditions.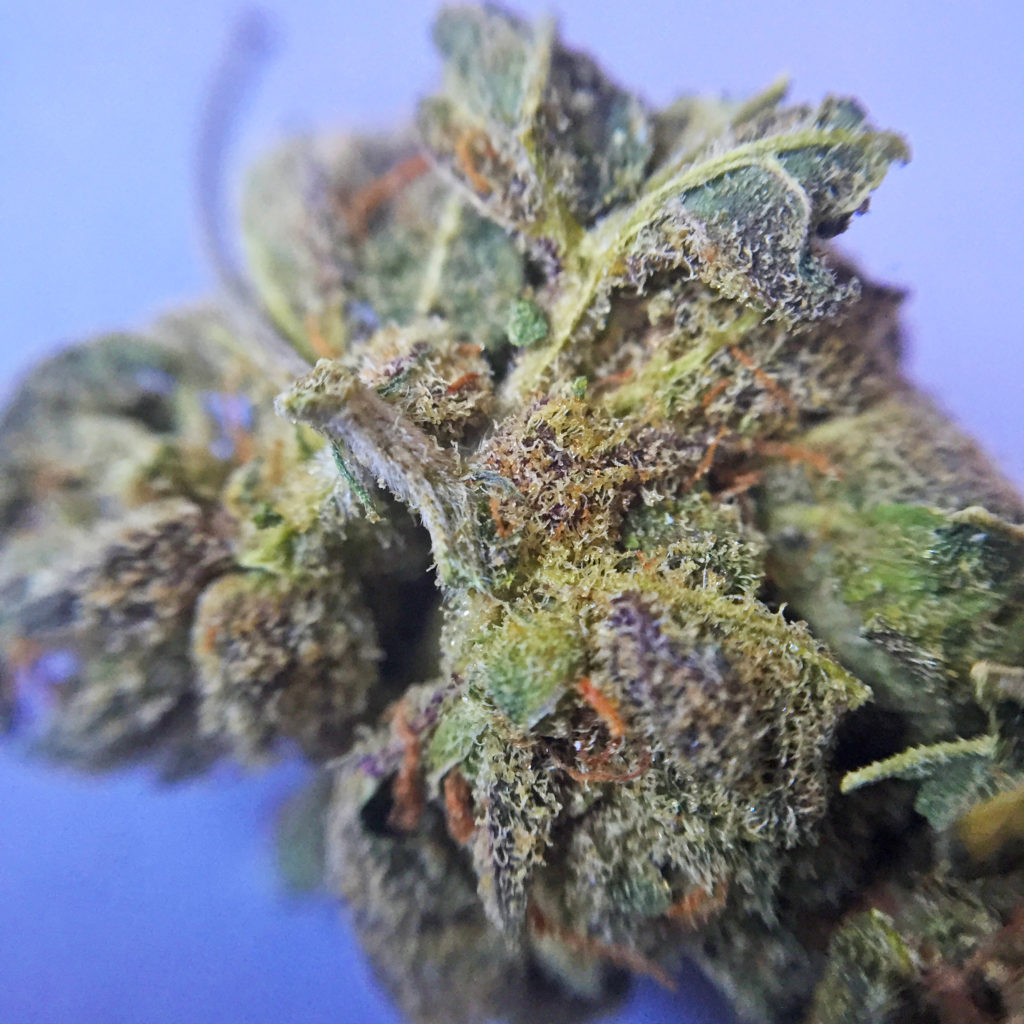 This is a delayed-onset high with a big back to it. Definitely indica. Definitely, OG, and a quality product, although not superseding the quality level of our control strain. The effects of this strain closely mirror the physical propensity of the product itself, surprisingly robust and uniform, deep-seated with a lighter shade thrown across the top. These growers have created a product, which, although not far superior to dispensary quality, is competent and very creative.
A rudimentary and well-done strain, this "Asian Bubba" harvest is something that I would consider going back to, as it is comparable to dispensary Platinum OG at a wholesale value.
However, the undeniable is that there is an unknown element to this product due to the lack of contingencies in the oversight of its growing process; i.e. we have no idea what is really going into it.
This is the case in almost every other state where recreational marijuana is still outlawed. Buyers just don't know. The price point of this product makes it competitive with any club strain over time for buyers who shop with their pocketbooks.
I give props to my friend, George, at Sun Valley Caregivers, the providers of our club Platinum Og, for producing a top-shelf control strain of the highest quality, and I give props also to the unknown grower(s) of this excellent "Asian Bubba" Platinum Og, a quality and effective strain in its own right, which, although not as powerful as dispensary-proprietary products, stands on its own at a highly competitive cost ratio amidst a saturated marijuana market. Thank you for the opportunity.