Any recipe that calls for butter can instantly become a cannabis edible by simply adding canna-butter. Making canna-butter is very easy, it doesn't take too long, and if you use this canna-butter recipe, you'll have a clean tasting, potent butter, without stinking up your house too bad. Included as a bonus is a quick canna-butter recipe which gets you to your end product in about 25 minutes. TIP: Make a batch of canna-butter to keep on hand. Store it in the freezer, and you're never more than 20 minutes away from fresh edibles.
The Mason Jar Method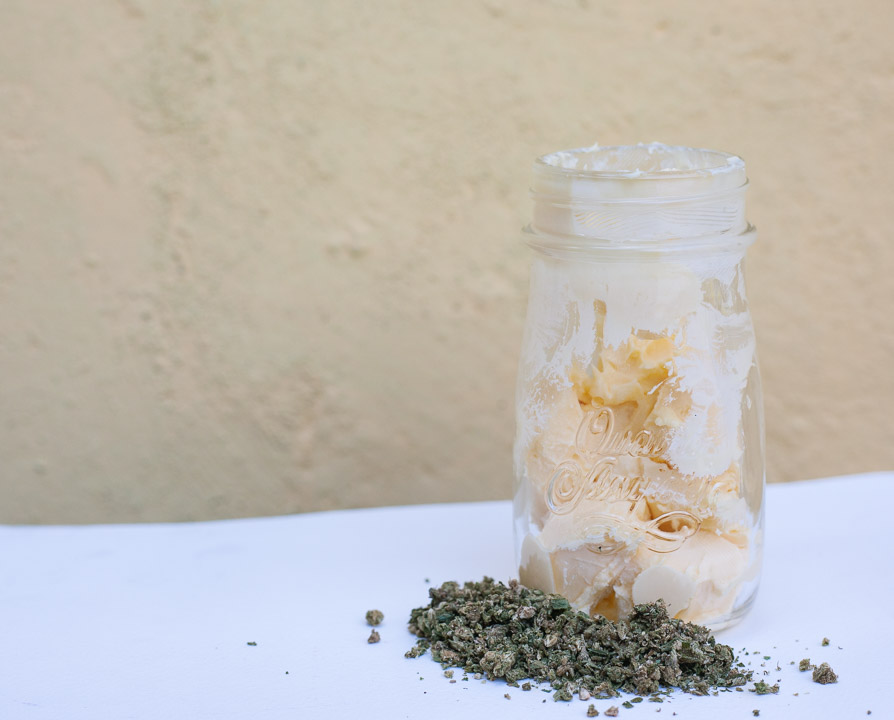 There are over a dozen different methods for making canna-butter on the internet, some decarb the weed in the oven, others use a crockpot to cook their butter, while a few others just throw everything into one pot with water and strain it all out later. So why use this method for making canna-butter? This method is low maintenance, it's simple, has the least amount of smell and mess, and it decarbs the cannabis flowers as it infuses with the butter, without burning the plant material. It's as close to a set it and forget it butter machine as you can get.
Tip for Vegans: You can also use this method for infusing other oils like coconut oil, olive oil, etc. Just pay attention to the oil's burning point.
RELATED: CBD EDIBLES: THE NEXT WAVE
Choosing Which Strain To Use For Your Canna-butter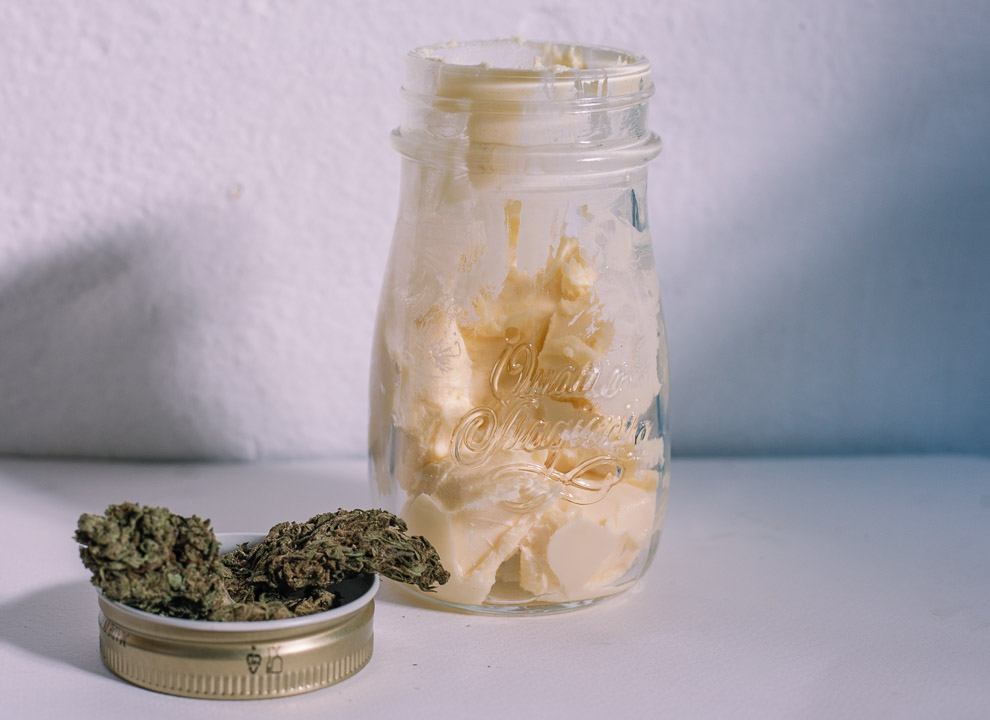 Back in the day, cannabis chefs didn't have an entire pantry of cannabis strains when making their edibles. Now, with the large variety of sativa, indica, and hybrid strains, you can customize your cannabutter experience down to the cannabinoid concentrations and aromatic terpenes. Choose a more citrusy smelling sativa with active terpenes like limonene, for more citrus flavored edibles, and go with strains that have more woody, earthy notes when cooking more savory edibles. Have a look at this terpene guide to get an idea of your weed's flavor profile.
How To Measure Your Cannabis For Making Canna-butter
It's up to you how much canna-butter you're going to make and how strong you're going to make it. This stuff will last quite a while in the freezer so you can make a large batch to store.
In this recipe, we'll use ½ cup of unsalted butter and 2.5 grams of ground flower. ~2 tbsp of this cannabutter = 30-40 mg. You can adjust the potency by increasing the ratio of weed to butter.
Making Canna-butter With The Mason Jar Method
Supplies:
A Mason Jar
Boiling Pot or Electric Pot
Thermometer
Cheesecloth or fine mesh strainer
Tongs or silicone mitt
Cannabis, Buds, Stems, Kief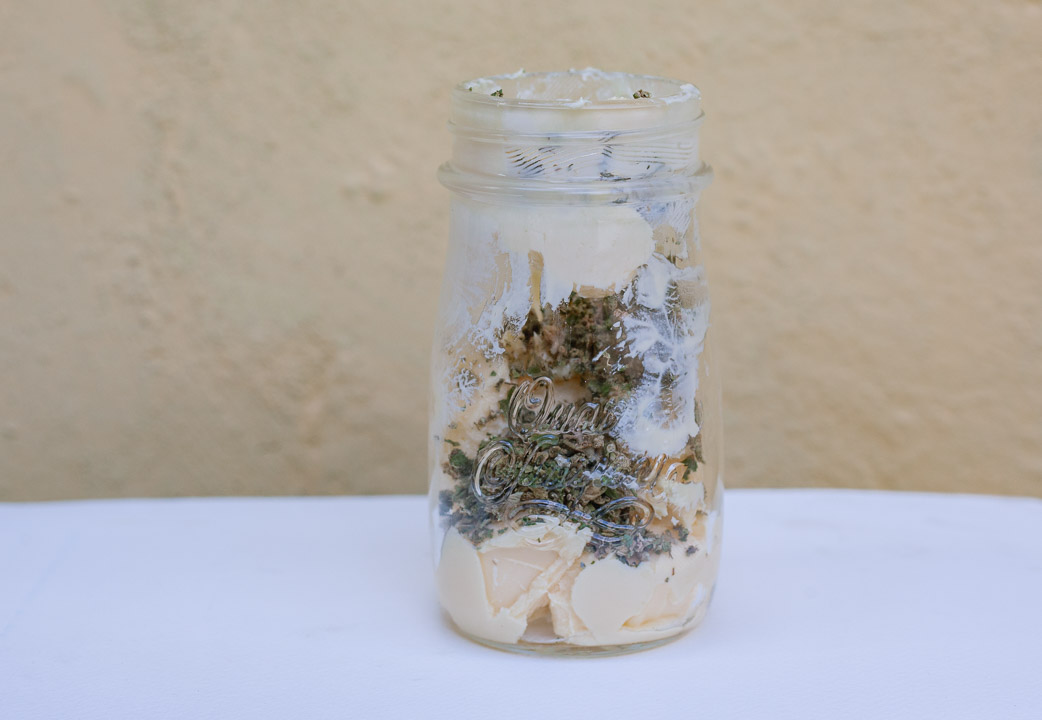 Instructions:
Grinding up your cannabis buds, stems, leaves, trim, etc. gives the cannabis more surface area for the butter to react with.
Fill your pot up halfway with water, and bring to a temperature around 200 degrees F, just under boiling.
While your water is warming up, cut up the butter into cubes, and add it to your mason jar. Add your ground cannabis to the jar and close the lid.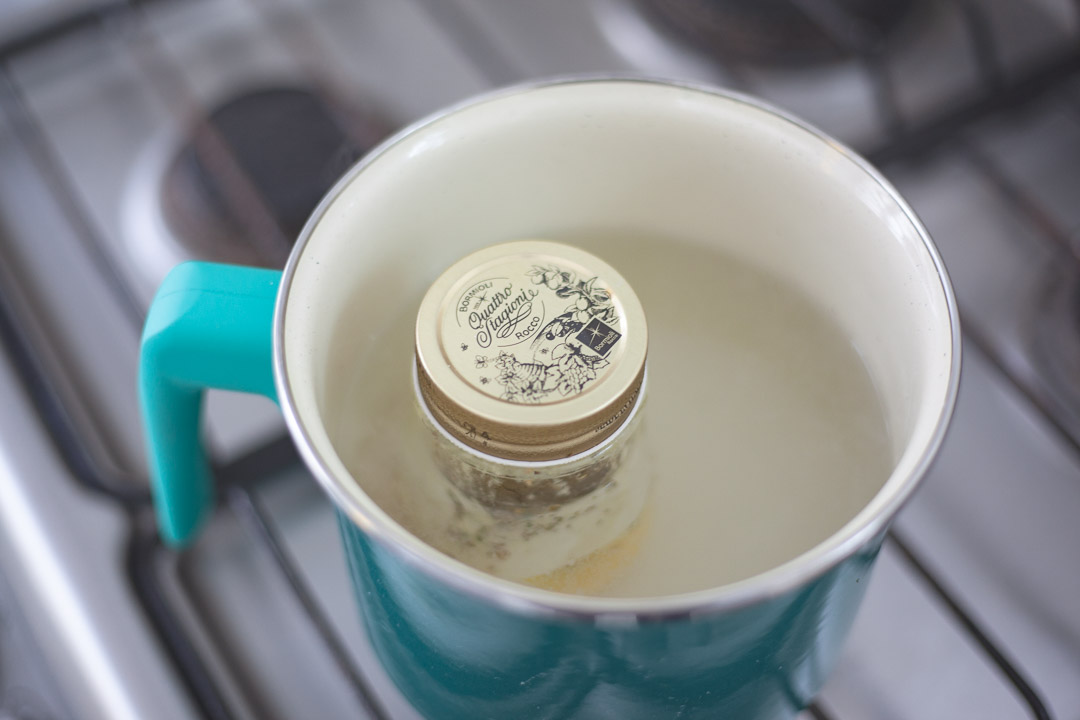 Place the closed jar with butter and cannabis into the pot of heated water.
Keeping the temperature around 200 degrees, allow the butter to infuse for 2 hours. Using silicone tipped tongs or a silicone mitt, carefully remove the jar from the water every so often. Burp the jar and stir it up before placing it back in hot water. This allows any built up pressure to escape.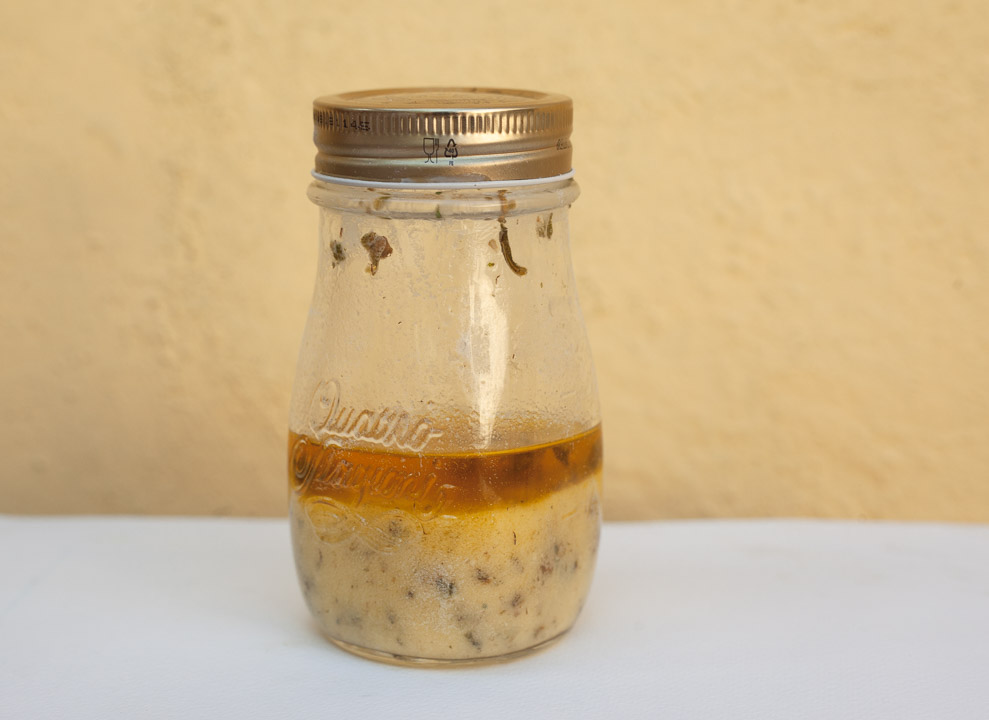 After 2 hours, remove the jar from the hot water and strain the cannabis out of the butter and into another jar or container. Use a mesh strainer or cheesecloth to separate the plant material.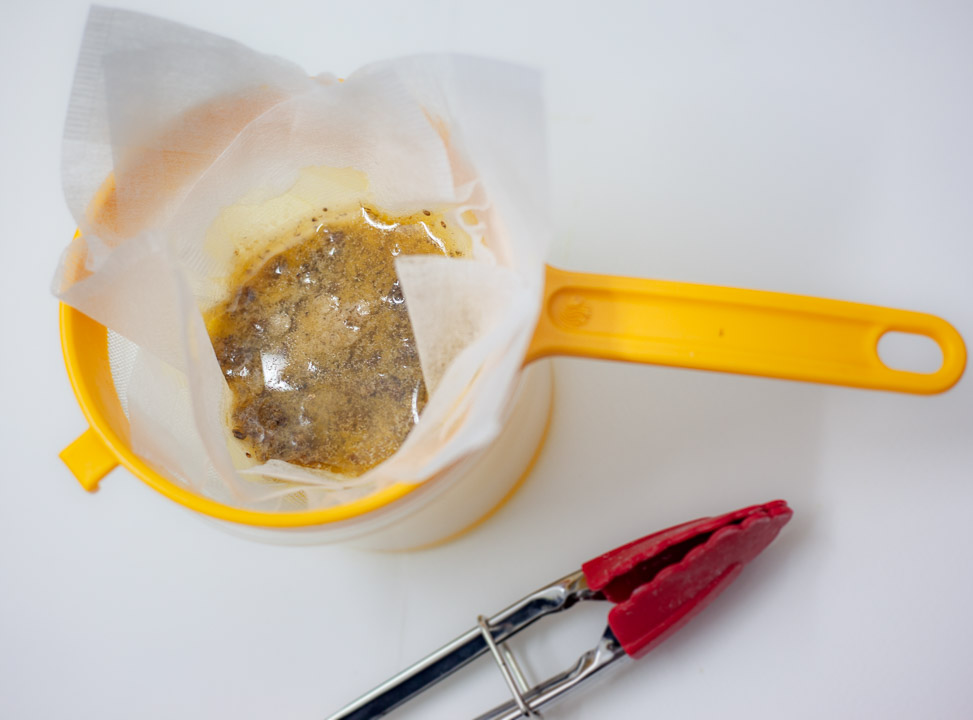 Squeeze out any extra melted butter from the cheesecloth. The butter should be looking greener than it did when you started. The more weed you put in the jar, the darker (and danker) green it will be.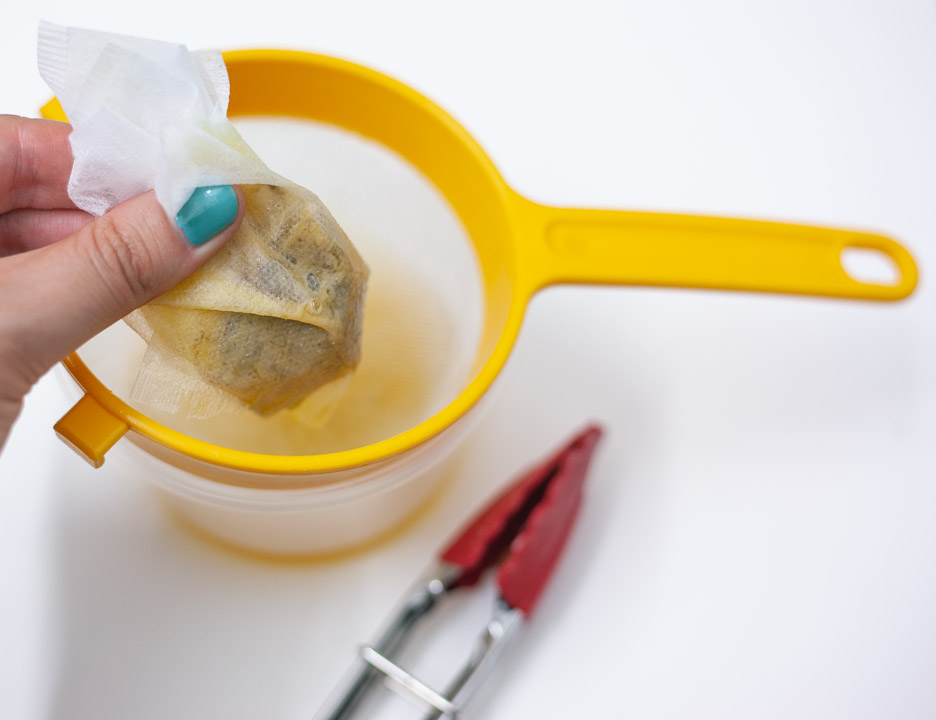 Stir up your butter and place it in the fridge to cool and set. Mix it up one more time while it is soft and creamy to whip the oil back into the butter.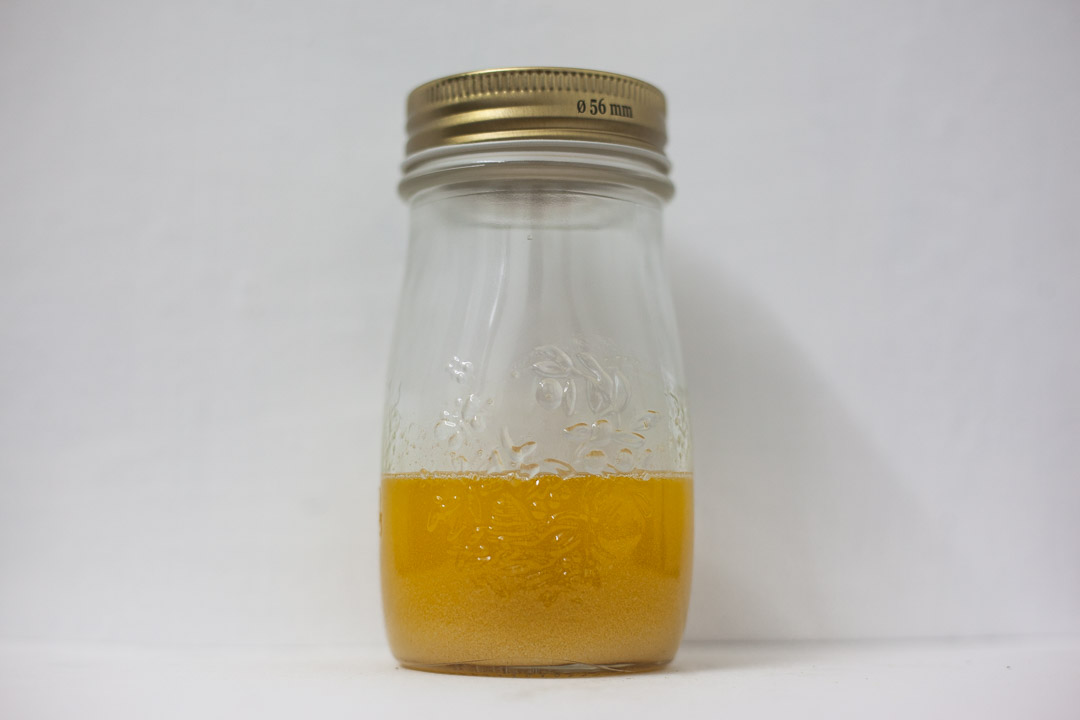 Your Canna-butter is now ready to use for making any cannabis edibles.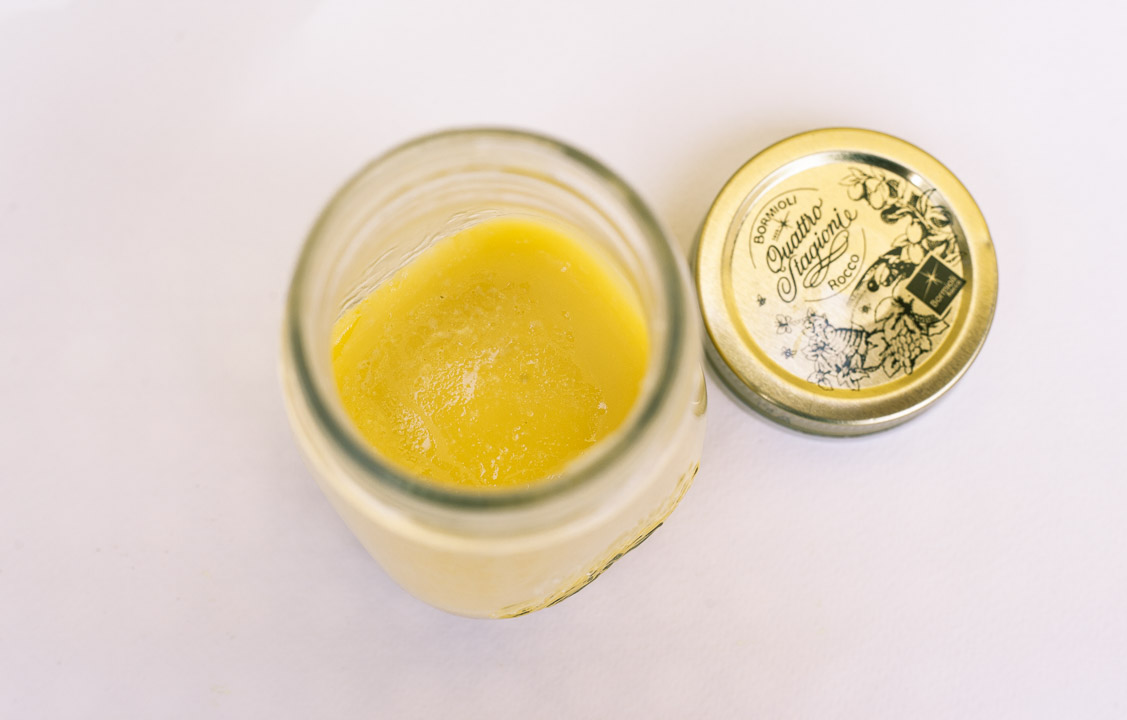 RELATED: THE ULTIMATE GUIDE TO CANNABIS CONCENTRATES
Canna-butter: How To Use It
Now that you have made some canna-butter, you can use it for any number of recipes. Add your canna-butter into pesto pasta and portobello mushroom sliders or bake some classic treats like chocolate chip cookies or brownies. Just substitute the butter in any recipe.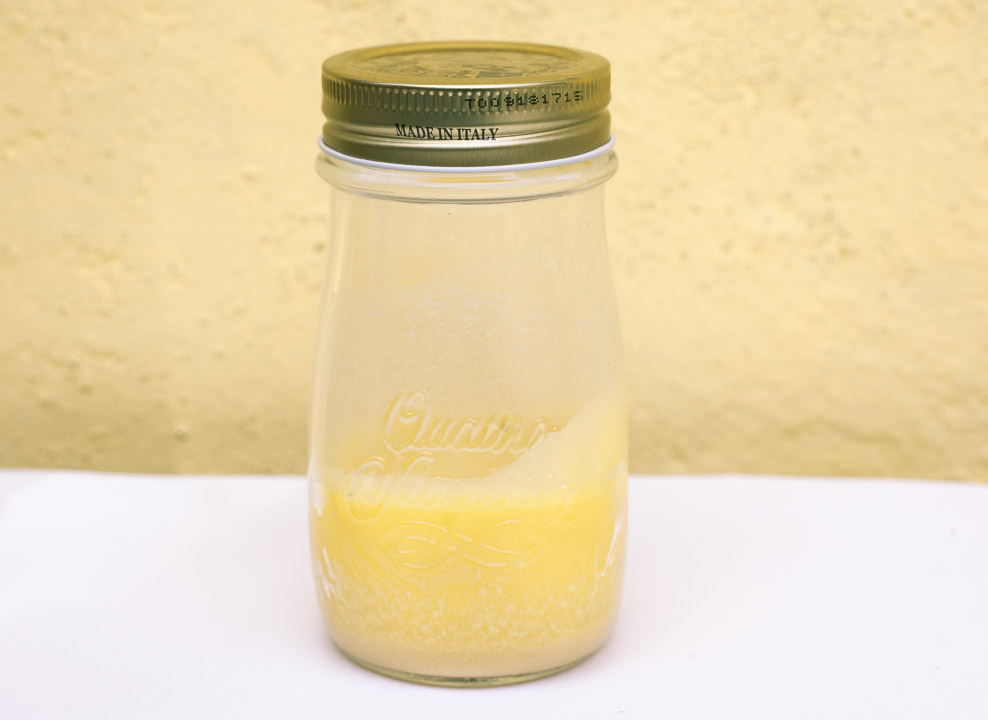 Keep in mind that the cannabis flavor in the butter and the effects from the THC can be quite strong depending on the potency of your canna-butter. You can use a combination of canna-butter and regular butter to regulate your dose.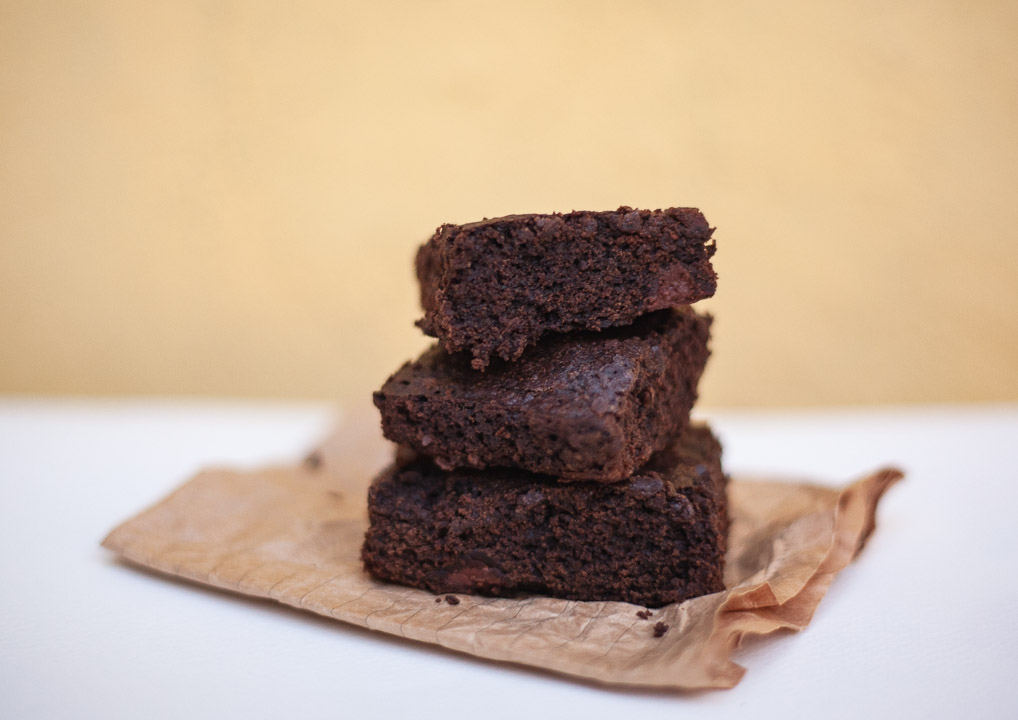 We always recommend starting with a batch of good ole fashioned canna-butter brownies! Or as my mother calls them, "Alice B. Toklas Special Brownies." You won't be making the rookie mistake of putting your weed directly into your brownies with this canna-butter recipe.
Pro Tip: Enhance your brownies with extra flavor! Whether you're making brownies from scratch or a box, adding a little extra spice to your brownies can also help mask the potent taste of the canna-butter. Add a dash of cinnamon and vanilla for Mexican hot chocolate inspired brownies, or add little cherry or raspberry syrup to your fudgy canna-butter brownies for rich black forest inspired canna-butter brownies.
If you need to make some canna-butter in a hurry, you can use this quick canna-butter recipe.
Supplies:
Cannabis buds or kief
Stovetop Pan
Butter
Strainer / Cheesecloth
Container
Instructions for Quick Canna-butter Recipe by "Flash" Cooking
Finely grind up your cannabis buds, and kief.
In a frying pan, melt down ½ c. – 1 c. of butter, then add your ground up cannabis and cook on medium for 12-20 minutes. This method also decarbs the cannabis while infusing the oil.
Either strain your plant matter from your infused canna-butter or add everything straight into an edibles recipe like garlic-butter and herb biscuits or Moroccan Majoun.