A substantial amount of research has proved that CBD Oil has a massively beneficial impact on many fronts. For the majority of the populous thought, the only way they know how to consume CBD is by smoking or vaping, which turns off potential consumers from receiving the medication they need. However, there are many ways to consume the product. In this article, we will discuss 5 ways you can consume CBD Oil.
First, A Note on Quality
Right now the demand for CBD oil is through the roof. This has opened the door for a bunch of pretty sketchy fly-by-night companies that are trying to capitalize on this health trend by offering products made with industrial hemp sourced from China…and in some cases, no actual CBD oil at all.
If you don't have time to do the research on your own, check with a reputable and honest review site to get the skinny on which companies are trustworthy before you buy CBD Oil.
What's the best way to consume CBD Oil?
Well, the answer to that question depends on your individual preferences and needs. Let's take a closer look at each method: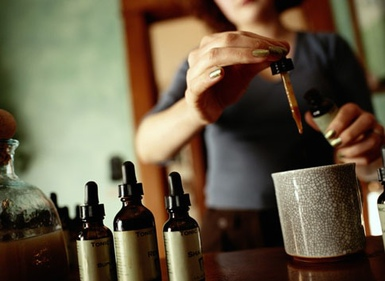 1) Sublingual CBD
Sublingual means "applied under the tongue" and is the most common way to ingest CBD oil. Most CBD companies have a line of hemp oil tinctures for this purpose. They come in small bottles with an eyedropper cap and dosing instructions on the bottle.
Advantages
Fast absorption
CBD goes directly into the bloodstream within 30-90 seconds. It is considered the fastest acting method of taking this supplement since it bypasses the digestive system and liver.
More power to control ingredients
Just hemp oil and a carrier oil (usually coconut oil), and sometimes some natural flavorings.
Minimal processing
As a result, tinctures are often the most inexpensive way to buy CBD when cost is calculated per milligram.
Disadvantages
Not very discrete
You're going to get questions if someone sees you dosing under the tongue at work.
Lack of precision
Drops are not an exact measurement system. While you can certainly expect to get within a certain range, precise dosing to the mg is just not possible with sublingual tinctures.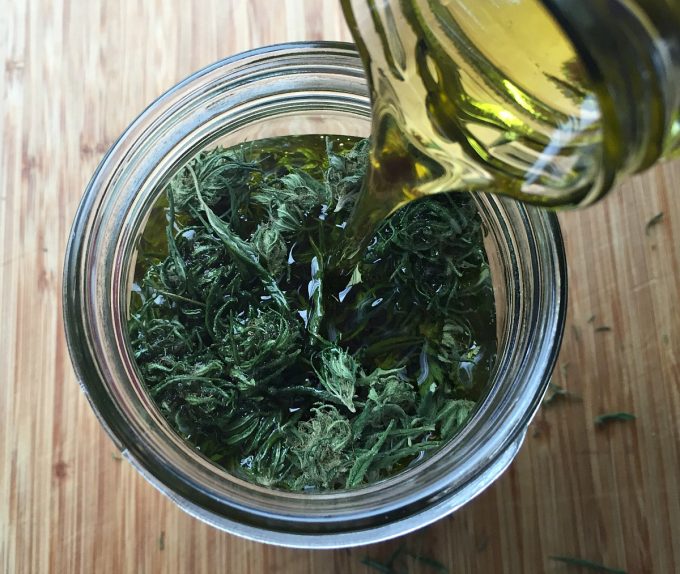 2) Food Supplements and Edibles
Some folks like to add either hemp oil tinctures or CBD isolate crystals to their food or drinks. Additionally, many manufacturers of CBD products are now venturing into several lines of premade "edibles" including CBD infused gummies, candies, baked goods, and drinks.
When making edibles at home, tinctures and CBD isolate crystals are the most common ways to add CBD to food.
While tinctures can come in a "full spectrum" formula that includes a wider range of cannabinoids and terpenes naturally found in hemp, they also usually contain trace amounts of THC. Folks that are concerned about drug tests often opt for a THC free CBD isolate for making their own edibles.
Advantages
Continuous absorption
By adding CBD supplements to their food, some find that the slower absorption throughout the day provides better relief for their specific needs.
Comfortable oral method
Some dislike the taste of tinctures or have trouble swallowing pills. Oral consumption with food supplements solves both of these problems.
Disadvantages
Dosing
It can be hard to track precisely what dose you are getting with both tinctures and crystals.
Bioavailability
While more research still needs to be done on this issue, preliminary studies suggest that absorption rates may be lower with oral use due to the metabolism of CBD through the digestive system and liver.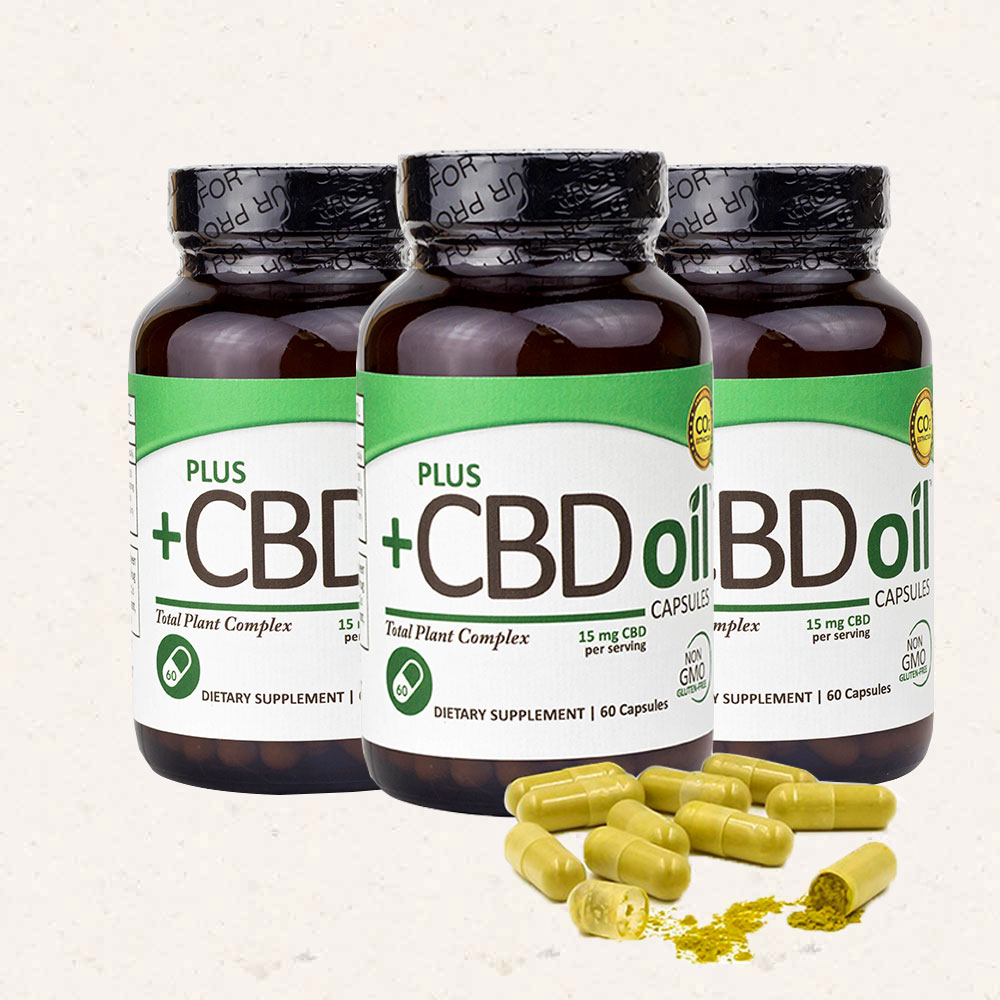 3) CBD in Capsule Form
Hemp oil in capsulated form comes in many different doses. Look for MCT coconut oil as a carrier since the medium and long-chain triglycerides (fatty acids) in this oil may help with absorption rates.
Advantages
Exact dosing
Capsules give you the ability to get an exact dose, every time.
User-friendly
CBD has a bit of a stigma due to its connection to marijuana and some people just feel more comfortable with a pill since it has the feel of traditional medicine.
Disadvantages
Absorption rate
Slower acting than other methods and, like other oral methods, may not be absorbed as efficiently as other forms of consumption.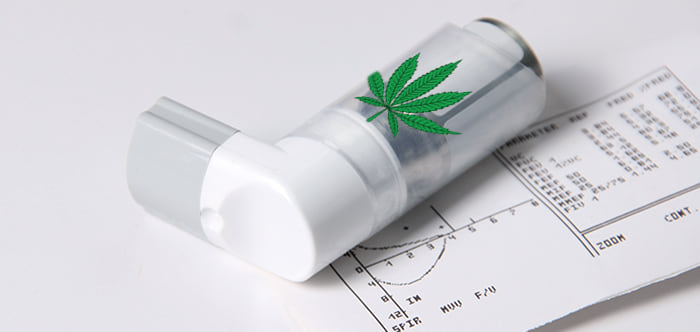 4) Inhaling CBD
Vaping and dabbing are the two main ways to inhale CBD. Many users describe a visceral calming effect associated with this form of consuming CBD.
Both flavored and unflavored vape liquid (also known as e-liquid or juice) is made to work with vaping gear. Dabbing uses slightly different equipment and is usually done with products called wax, shatter, crystal, or butter.
Advantages
Immediate effect
Those that enjoy inhaling often talk about the instant effect they experience.
High potency
Dabbing products, in particular, are highly potent concentrates. While not generally recommended for beginners, experienced CBD users often appreciate this aspect of this delivery method.
The experience
Many people that enjoy vaping or dabbing their CBD appreciate the ritual aspect of this form of consumption.
Disadvantages
Health risks
Many vape products contain flavorings that are poorly understood in terms of their impact on long-term health, particularly when combusted. In addition, there are health risks associated with dabbing.
Association with illicit drug culture
While legalization trends in the U.S. are promising, there is still a culture war going on when it comes to the social acceptance of the use of cannabis. Some people associate dabbing with illicit drug use and would prefer that their legal CBD consumption does not raise an alarm with family, friends, or coworkers.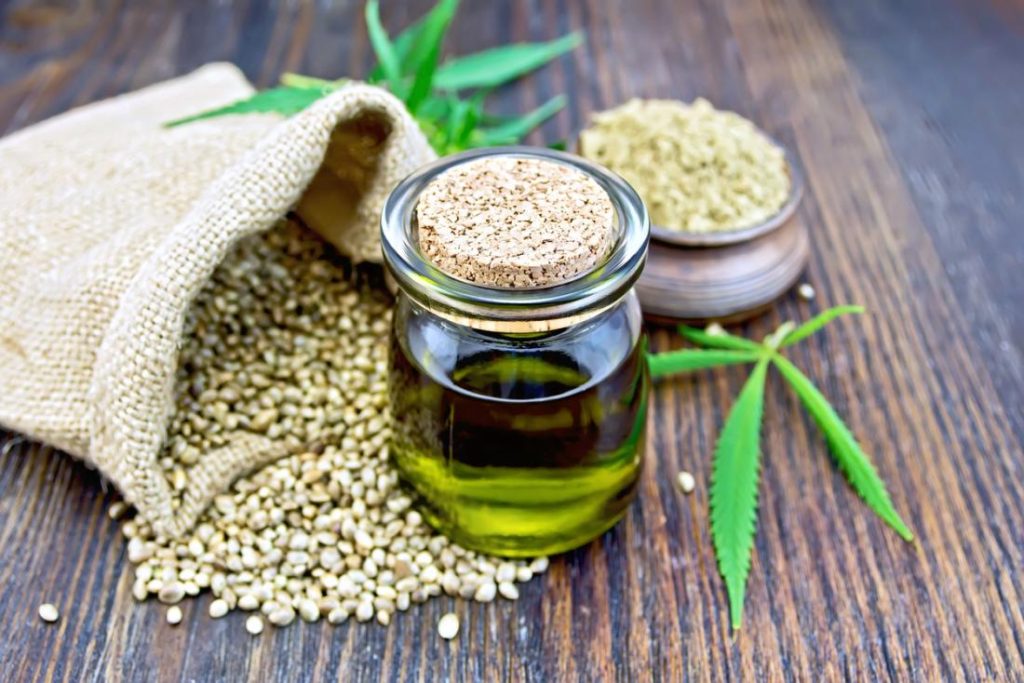 5) Topicals
Applying CBD infused products directly to the skin is another form of CBD consumption. Lotions, salves, and creams are the most popular topicals, although make-up, shampoos, conditioners, soaps and other hygiene products are becoming popular as well.
Localized Relief
Usually promoted by manufacturers to relieve pain, soreness, muscle tension or inflammation, topical CBD products offer the consumer the ability to target problem areas by direct application.
Non-psychoactive
Even CBD products with no THC in them can have mild psychoactive properties such as a calming effect for some users. Topicals don't enter the bloodstream so they don't have a full body effect, which is a plus for some people.
Disadvantages
Expensive
High-quality topicals tend to be quite expensive when calculated per mg. If you are working on a budget, you may find that buying CBD tinctures or isolates and adding them to your favorite topicals may be a more economical way to go.
Conclusion: Finding the Right Way to Consume CBD
You may need to do some experimenting to find which way of consuming CBD works best for your individual body and lifestyle. The endocannabinoid system is complex, and different people experience the various forms of consumption in unique ways.