Even if you know well what you will experience when using marijuana, you might not know what it's like to visit a dispensary for the first time. Only a handful of states permit recreational use of marijuana, so plenty of brand-new California residents might not have had any exposure to legal dispensaries in their home state. Then again, every day California doctors write more prescriptions for medical marijuana treatments, seeing as the drug assists with a variety of ills as disparate as depression and diabetes. These users, too, must venture into dispensaries to retrieve their medication.
If you are nervous about your first time buying marijuana legally, you have nothing to fear. Here's a quick rundown of what you can expect from a trip to a marijuana dispensary, and how you can benefit from becoming familiar with the dispensary near you.
First, Prepare Yourself
Your dispensary experience will be much improved if you take the time to prepare the right essentials before your trip. To start, you will need to identify which dispensaries are right for you. Believe it or not, there is a world of difference between a dispensary licensed to offer medical marijuana and one licensed to sell only recreational products. Medicinal dispensaries require you to have a medical card, and the budtenders are able to answer questions about medicinal use — e.g. which strains are right for what types of ailments. If you don't need this type of guidance, you can use the web, with searches like "recreational dispensary near me," to find a convenient dispensary close by.
Next, you need a valid ID to enter and make purchases in the shop. Under California law, you must be 21 to buy and possess any marijuana product, which obviously includes bud as well as edibles, oils, vape accoutrements and anything infused with THC. Dispensaries have to work hard to obtain and maintain their operation licenses, so you can be certain that any dispensary you visit is going to card you rather than risk legal penalties.
Finally, it is a good idea to fill your wallet with cash before your trip. Because the marijuana trade remains illegal under federal law, few financial institutions are willing to service dispensaries. As a result, most weed shops cannot accept credit and debit payments, which require services from banks. Though this is starting to change, especially in large markets around California, it is better to come with cash in hand than risk the exorbitant ATM fees at the dispensary.
Take Your Time
Once you get to the dispensary, you should try to slow down and take in the experience. As much as you might want to get your weed and get out, giving yourself time and space to survey the shop's offerings and speak to the budtenders. In some cases, being patient might be necessary; medical dispensaries, like pharmacies, tend to help visitors one-by-one, meaning you could be waiting your turn for several minutes. Still, you should take advantage of the wait to truly consider what you want and need, especially considering your wealth of options.
It is unlikely that you will step foot in a dispensary that sells only one type of weed product simply because different marijuana users enjoy the drug in different forms. If you aren't familiar with your options, consider these popular choices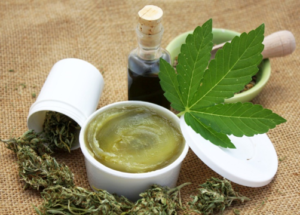 Flower: the plant itself, dried and ready for packing into joints or bowls.
Edibles: weed or THC-infused food and drink products, like baked goods, candies, juices and sodas.
Concentrates and extracts: more potent THC or CBD products, typically used in dabbing
Topicals: products intended only for exterior application, like lotion
Vape equipment: tools used for inhaling marijuana as a vapor, both for personal and tabletop use.
Most dispensaries will be organized, with different types of products located in different corners of the shop. What's more, you will almost certainly be compelled to speak with a budtender to gain access to your product of choice because essentially all products are kept in cases under lock and key. This is to prevent theft, underage use and other risks that dispensaries simply cannot afford.
Fortunately, you can make good use of your interactions with the budtenders, asking them questions about the shop and the product to ensure you are receiving a quality experience. Most budtenders are happy to oblige, addressing your concerns and leading you to the marijuana product that is right for you.
Your first trip to a legal dispensary might be overwhelming, but in time, you will grow to relish your time inside your friendly local weed shop. As long as you bring your ID, cash and a positive attitude, you should have a productive, profitable experience worth repeating.