As the popularity of cannabidiol (CBD) continues to grow exponentially, many would-be users are left combing through research studies, news articles, and blog posts trying to find a one-size-fits-all answer on how to buy CBD, where to buy CBD, what type of CBD to buy, and other minutiae. Traditionally stigmatized by the federal government, the Food and Drug Administration recently approved Epidiolex, a CBD-based medication for epilepsy, and Congress is taking steps to research and grow industrial hemp. With so many changes to the CBD market being thrust upon consumers every day, it's difficult to stay informed of the intricacies of this therapeutic chemical compound. For this reason, this CBD buying guide can help you traverse the often unscrupulous CBD market. Here are a few points to consider when buying CBD online or in-store.
Hemp CBD vs. Marijuana CBD
CBD can be derived from industrial hemp and marijuana, both of which are two species of the same cannabis plant. Most companies like CBDistillery use hemp-derived CBD which may be the only option for consumers in states that don't have a medical marijuana program. Hemp, however, isn't typically bred for CBD, but for mass-market purposes and contains very little CBD. During its extraction process, CBD may be challenging to extract, and toxic solvents may be used. Marijuana-derived CBD features a higher level of trichomes, which contain potent cannabinoids and terpenes that can interact together to amplify the therapeutic effects. Marijuana or full-spectrum cannabis-derived CBD can reap far more CBD during the extraction process, as well as other beneficial terpenes and cannabinoids.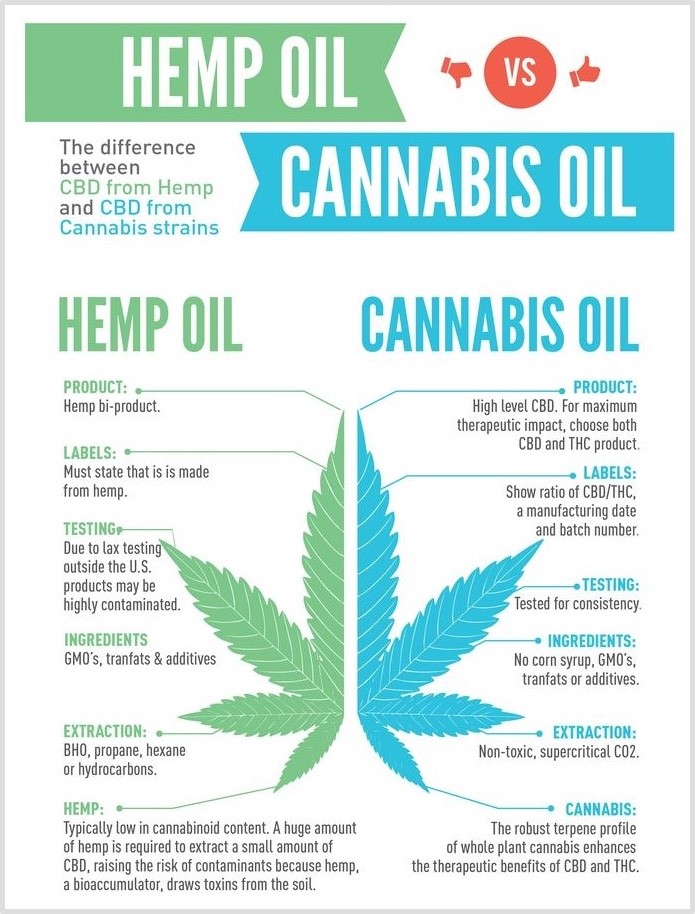 American vs. International CBD
Due to the rise of medicinal marijuana markets across the states, state legislatures and regulatory committees are crafting strict standards on CBD production. Many states require lab testing to ensure CBD products contain what they say they do. Testing checks for toxic substances like mold, pesticides, and residual solvents used during the extraction process. Testing also ensures that consumers are actually getting the amount of CBD advertised.
Check For CBD Milligram Content
Before purchasing CBD, check for clearly marked labels that indicate how many milligrams of CBD and other cannabinoids are in the product. Some products labeled as hemp oil or hemp extracts run the risk of containing little to no CBD at all. Knowing how much CBD is in the product per serving helps medicinal users with dosages for themselves or their pet.
Go Organic
Not only is choosing organic CBD good for the environment, but it's also good for the body. While there's no organic certification process as of yet for CBD, there are many third-party agencies that test for harmful substances. Non-organically-grown cannabis or hemp can be detrimental to the body, especially since marijuana and hemp are natural bio-accumulators.

Check Ingredient List
Many CBD vape cartridges contain thinning agents like propylene glycol and ethylene glycol which can cause some adverse side effects including throat irritation and possible lung damage, especially for heavy users. Other ingredients like flavor additives, artificial colors, and corn syrup, which some believe may be harmful to the body.
Avoid Seed or Stalk-Derived CBD
If you're purchasing hemp-derived CBD, avoid buying from companies that derive their CBD from hemp seeds and stalks. Seeds and stems contain almost no CBD and are typically used for industrial purposes like skin products, textiles, paint, health supplements, and more.
As a CBD consumer, you are entitled to know where your CBD comes from and how the CBD is extracted. Don't hesitate to contact CBD brands to ask specific questions based on your desired use. CBD brands should have a knowledgeable representative that can help you find the answers to your questions.