I like a good joint as much as the next person does. They're great for those times where I want a little buzz but don't want to feel obligated to spend the rest of my day watching tv while casually snacking on whatever I can get my hands on. But what makes a good joint? Today there are so many companies that boast their pre-rolls to be premium, top shelf, A1, or only made with top shelf flower and concentrates, but how are we, or really anyone else suppose to know what's in these things? It's not exactly a common practice or in the best interest of someone wanting to relax with a smoke to rip open the pricey pre-roll they just bought just to see what's inside. Luckily I have no problem eviscerating a pre-roll for the sake of inspection and rolling it back up my self after I'm satisfied that it's not filled with sticks, seeds, or some sort of mystery material. Recently we bought around 25 pre-rolls from the top cannabis companies to bust open and take a look at what's inside. Some of these pre-rolls cost as much as $30 FOR ONE, yes singular. With a price that high – no pun intended – I had to know what makes a "Premium-Top-shelf" pre-roll and what makes these so special. While we will be examining each of these premium pre-rolls separately and comparing them all to find a reigning king, in this article we'll be comparing the most expensive pre-roll we bought(Moon Rock by 20/20) to the cheap and sometimes free first-time-patient(FTP) pre-roll we purchased for $1.
What is a "Top-Shelf" pre-roll and what makes it "Premium"
Top-shelf has always meant the same thing, high-quality paired with a high-price. "This product is the best and therefore deserves a much high price point!" you will hear companies scream as they charge $55 for something that cost $5 to produce. Whether or not what's actually being passed off as top shelf is actually "the best" is another story, as I'm sure most have come to realize by now. So what makes a good premium top-shelf pre-roll? I've broken it down to make it really simple. It all comes down to taste, smell, potency, smokeability, weight accuracy, price, packaging, and overall quality. Here's a quick look as to what each of these categories means.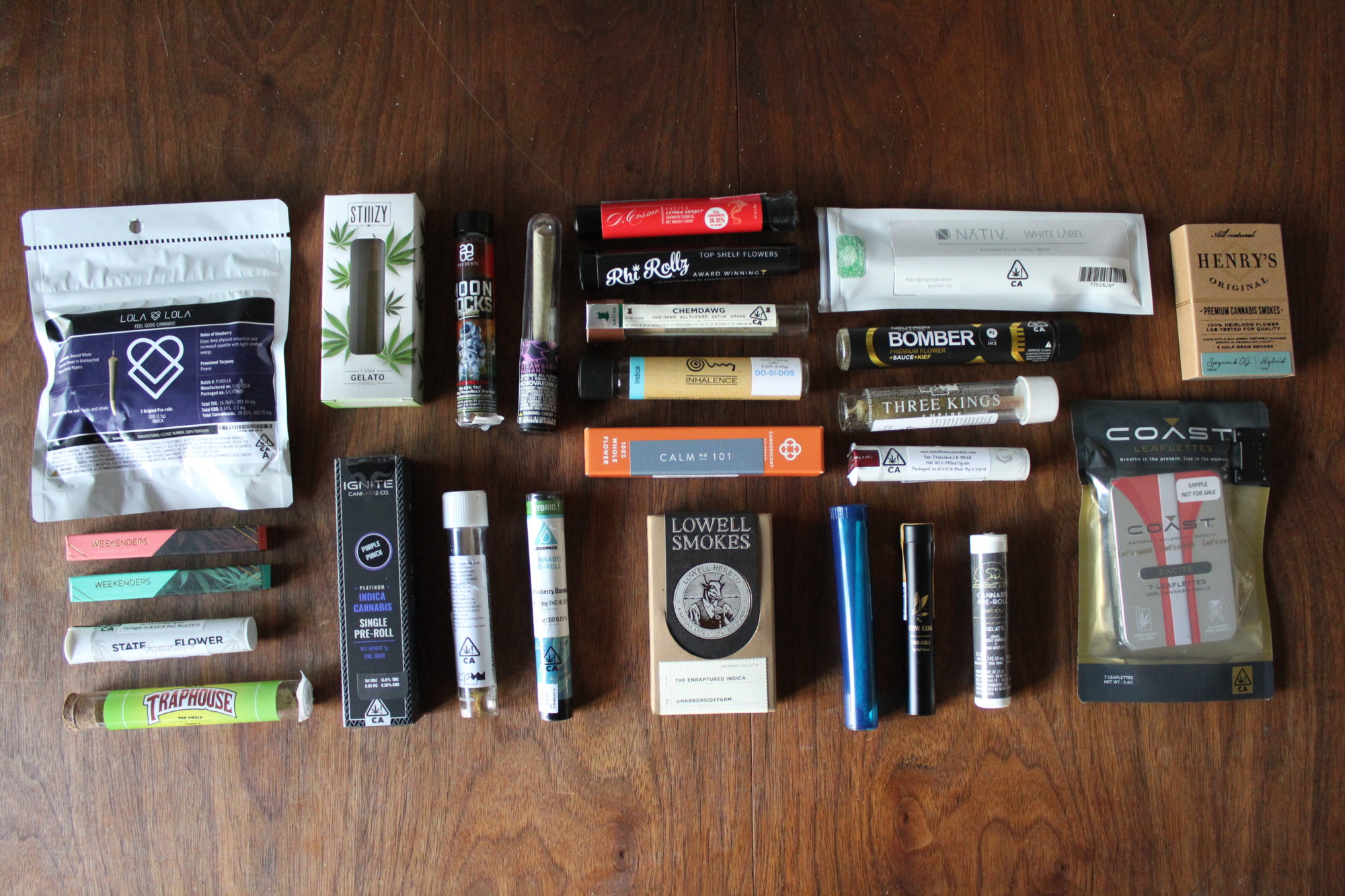 Taste
Can I taste the quality of the flower? How strong is the flavor? Does the taste last for the whole joint or does it fade after the first hit? Does the flavor match the claimed strain profile?
Smell
Does the herb smell like the strain it is supposed to be? How strong is the smell? Can I smell it through the joint paper?
Potency
How many hits does it take for the effects to kick in? Will I need to smoke the entire joint to get a buzz or is this a joint I can take a few drags off of throughout the day?
Smokability
How does the joint hit? Is it a smooth smoke or am I struggling to get a pull off of it? How even is the burn? Does the joint burn down like a cigarette or does it run sideways burning mostly one side causing me to have to even it out? Does the pre-roll hold the ember well or do I have to keep relighting it?
RELATED: EDEN EXTRACTS PRODUCT REVIEW
Weight Accuracy
How much does the joint weigh vs what the packaging says?
Price
Was this joint worth the price tag or do I feel ripped off after smoking the pre-roll?
Packaging
Did this company put effort into their packaging? Did they go the cheapest route or did they go above and beyond to create something unique that adds to the consumer experience making their product stand out?
Overall Quality
Was the flower used "premium"? Was the concentrate(if added) top-shelf? Was it rolled well? Is it the epitome of what a good joint looks and feels like?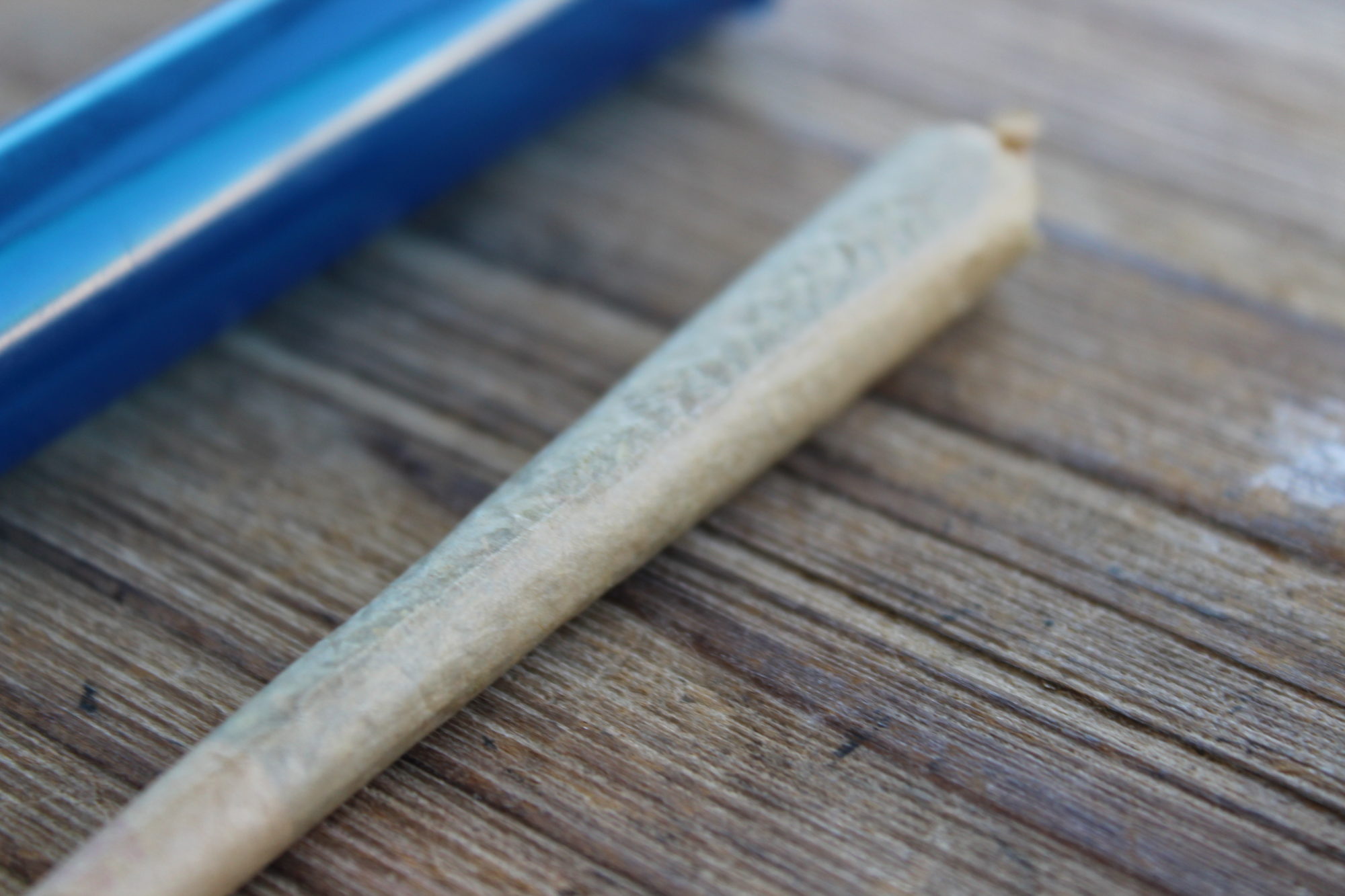 The $1 First Time Patient Deal Pre-roll
This joint was exactly what I expected. When you think of a free joint, it always sounds great. Free weed? Sign me up! However, it's only when you learn what these joints are often made of that may have you asking for the free FTP medicated cookie or whatever else they're offering instead. Joints are a solid product for cannabis companies because, for the most part, the material used inside the joint will remain unseen by the customer. This has led many companies to use their joints as sort of a "waste disposal" product line. They get to put another product on the shelves, get rid of their unwanted material, and make a killing in one of the most popular product categories. From their perspective, what's not to love? From the consumer perspective, however… the story is quite different – and here is how it rated.
Taste
It tasted like a cross between mildew, mothballs, and lawn clippings sitting in the green waste bin outside my house.
Smell
Matched the taste perfectly. A wonderful noseful of decaying plant matter topped with the scent of grandmas attic that may have had some rainwater issues. Surprisingly enough, I still thought this tasted more like weed than the moonrock joint by 20/20, but we'll get to that later.
Potency
Not very potent at all. I could smoke 3 of these and still would probably feel the need to pack a bowl or roll a blunt. I suppose if your tolerance is low and you want to maintain a clear almost sober head, this wouldn't be the worst thing in the world for you.
RELATED: JUST CBD GUMMY BEAR PRODUCT REVIEW
Smokability
Can't really complain too much here. It did smoke and although it did run a little sideways I'd say it worked about as well as any average joint.
Weight Accuracy
There wasn't any specific weight advertised for this pre-roll so.. we'll skip it.
Price
$1? Can't really beat that, and even though it wasn't the best smoke, I would always take some weed over no weed at all.
Packaging
Standard inexpensive pop-top tube packaging. It serves its purpose by keeping my joint from getting destroyed in my pocket but of course is nothing special.
Overall Quality
Overall, I'm asking for a cookie next time I get an FTP deal. This was more of a chore to smoke and I still needed to smoke something afterward. Breaking it open and looking at it under a microscope gave some strong indications that this was a mixture of several different strains of cannabis flower and that the flower had already been sifted for trichomes to be used in another product. Anyways, get the cookie, at least the cookie is less likely to leave a bad taste in your mouth and won't have you wondering if you just inhaled mold.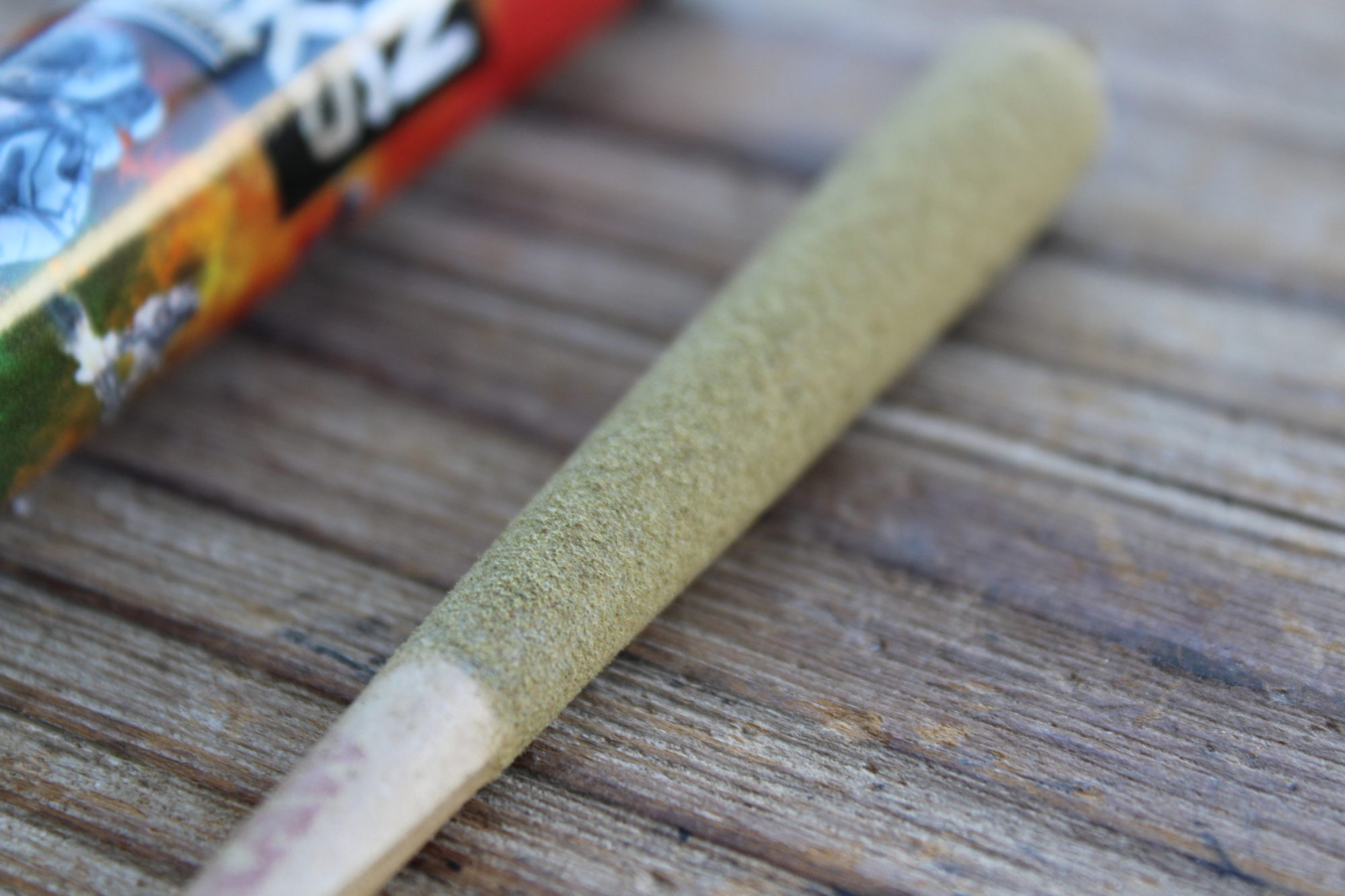 The $30 Premium Top-shelf Watermelon Moon Rock Joint by 20/20
Right off the bat, I was intrigued by this pre-roll. I've never smoked a flavored joint before and although I'm more of a purist when it comes to consuming cannabis, I do enjoy a select few flavored wraps(mainly backwoods) and I remember enjoying hookah when I was 18, so hell why not? I could see the kief caked on the sides and could tell the joint was stuffed to the brim. After breaking it open, you could clearly see that this flower was rolled in at least one type of concentrate which definitely added to the super potent high.
Taste
Wow. This tasted awful. Watermelon flavoring? How could it go so wrong? This pre-roll tasted like someone squirty watermelon vape juice all up in it. And then all of that flavor trickled into my mouth leaving a very unpleasant chemical watermelon taste that I could not get rid of for the next hour. I will never smoke another flavored joint after this and in fact, I think my stance is now, flavoring has no place being combined with flower. Companies will use flavorings to mask inferior products and this to me, is a classic example. Weed already tastes great on its own, leave it be.
Smell
Couldn't really smell anything over the watermelon. At first, I didn't mind it, after I couldn't get the flavor out of my mouth, the smell lost all of its appeals.
Potency
This is one category where this product shined. I could not deny the potency and with all of the concentrate mixed in with the flower, it's no wonder why. After 4 hits I was already feeling like I took a dab and ready to drift off into full relaxation. I notice my brain function slipping into auto-pilot and my ambitions starting to fade. Yes this was very potent but I highly doubt the brown flower I pulled out of it was "Top-shelf"
Smokability
For how much-concentrated cannabis was in this I expected the burn rate to be asymmetrical and run halfway down the joint on one side. This is typically the case with concentrate heavy joints and blunts but that was not entirely the situation here. I did have to relight the joint a couple times because of how tightly it was packed but overall it did smoke and I was able to take it to the end.
Weight Accuracy
The packaging lists the weight as 1.3. If you watch the video, you'll see that with the cone paper included it weighed in at 2.44 grams. Even minus the less than a half gram weight of the cone, this pre-roll is definitely overweight. This made me feel a little better about the price but I'm not sure it makes up for the taste.
RELATED: HEAVY HITTERS & BEARDS BRO PHARMS COLLAB PRODUCT REVIEW
Price
Thirty Dollars! If you are buying this for a special occasion or as a gift, go for it BUT as an everyday smoke, I couldn't really justify this price tag for the quality of the product I received. If I'm spending $30 on a joint I better be able to smell, see and taste the quality of the flower. I also would prefer a premium concentrate like Ice Wax, Sauce or Rosin used inside, not distillate or black shatter.
Packaging
The packaging is a step up from the plastic pop-top tube packaging used for the FTP pre-rolls but not by much. It's a glass tube with a sticker on it. It serves its purpose but does not have anything extra to add to the aesthetics or functionality like other brands such as Lowell Herb Co or Henrys Original.
Overall Quality
Overall I can't say that the flower, kief, or concentrate used came from a premium plant. The watermelon flavor and added concentrates made it completely impossible to tell if it was actually top-shelf material or only used to mask low quality cannabis. Yes, I got high, very high, but these days quality and consumer experience are becoming much more important as cannabis catches up to the rest of the product world.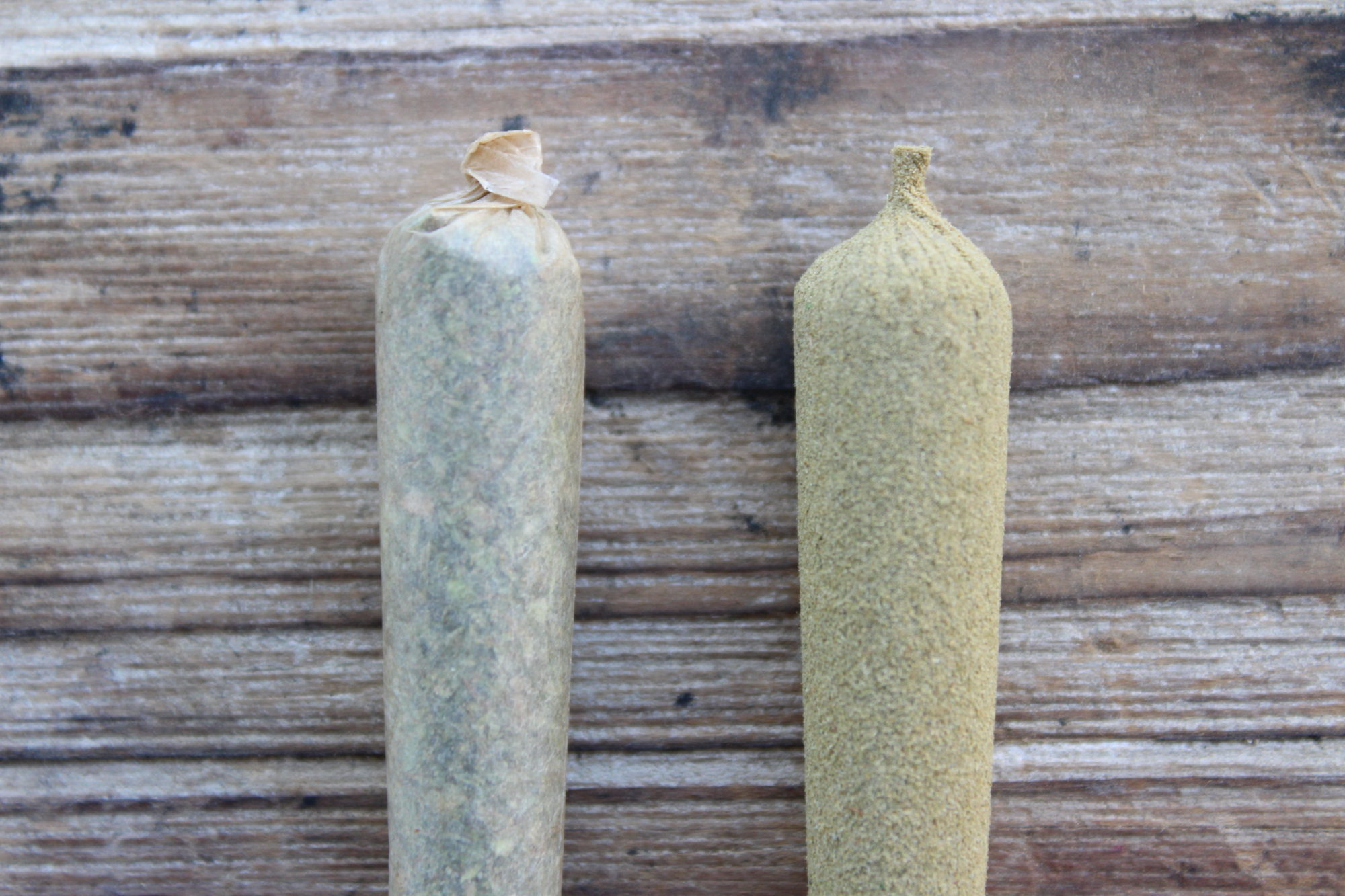 So was it worth it or is it just hype?
Getting high is a fun side effect of my cannabis use but is not my main reason for consuming it. I appreciate the taste, skill, and processes associated with cannabis the same as wine, whiskey, and cheese. At the same time, I understand that some people this is purely recreational and their end goal is to get as fucked up as possible. Hey, some people like fine wine and some people want a Four Loko and there's nothing wrong with that! But, at the end of the day, when you pay for "Top-shelf" and "Premium" quality, you should get exactly that, regardless if you're looking for a connoisseur experience or just trying to unwind in a big way. Paying $30 for this joint just to find brown flower, stems, and an overpowering watermelon flavor isn't my idea of premium or top-shelf. This Moon Rock 20/20 pre-roll is the cannabis equivalent to Prime Time cigarettes and imagine they are targeting/attracting the same customer base with this product. Stay tuned! We'll be ripping open the rest of these joints to see what other companies claim to be top-shelf. So far all I'm seeing is Hype BUT some of these look and smell amazing so we're excited to see which companies nail it!